DPSN is a dream school for your child where we provide a stimulating academic program that emphasizes individual conscientiousness and respects individuality in its creative inference.
The school curriculum is a blend of the best of the National and International Curriculums that has been aligned to the current understanding of learning and teaching. DPSN focuses on developing the whole child, individualizing student support, giving students a global and local perspective, developing skills for the future and nurturing gifted and talented students. It not only facilitates seamless progress from formative years through schooling while ensuring smooth transition from one curriculum to the other but also encourages students to be active learners who explore, understand and participate in the world around them. It lays conscious effort towards inculcating non-cognitive skills such as leadership, conflict resolution, self-discipline and ethical decision-making in tandem with technical abilities vital to excel in professional pursuits.
The school truly believes in the concept of a healthy mind with a healthy body—brawn with brains. For the students, the most favourite period in the time table is the P.T. period when they have access to various games such as football, basketball, volleyball, cricket, badminton, lawn tennis and athletics. The other activities that cater to the needs of the students are Swimming, Riding, Skating, Aerobics, Taekwondo and Yoga. Some of the favourite indoor games are table tennis and chess.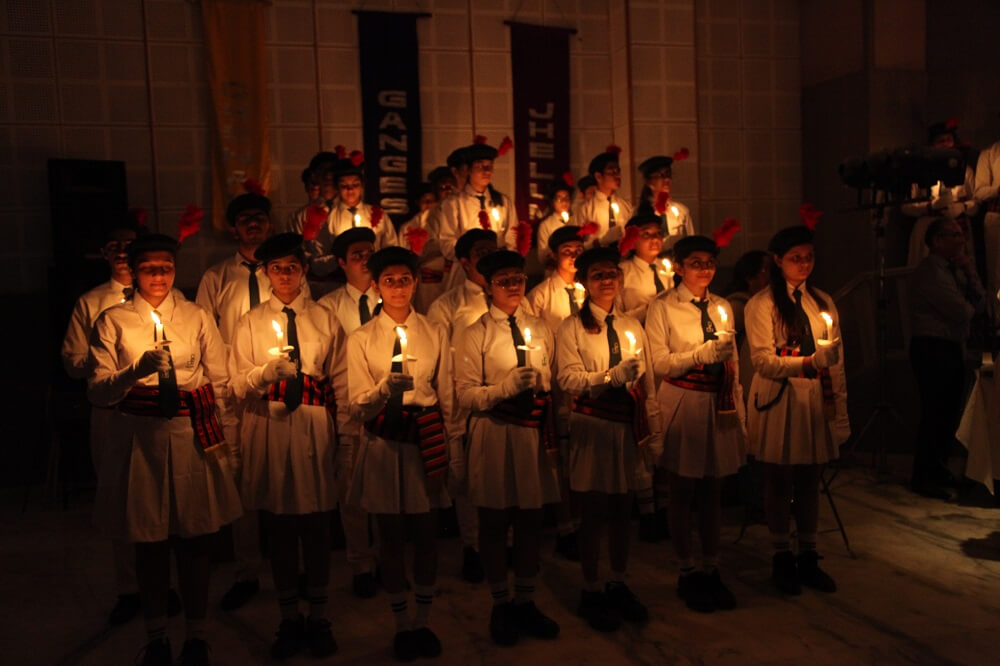 Library cum Resource Centre