Your charismatic persona won our hearts
Your wisdom and acumen set you apart
Your spirit and warmth permeated the air
As you visited us at the Heritage Fair

Shri. B.K. Chaturvedi, Vice Chairman, The DPS Society and Chairman, DPS Noida Managing
Committee is a multi-faceted genius, with an impressive career graph. A former Cabinet
Secretary to Government of India, he was awarded the prestigious Padma Bhushan in
2010 for his contribution to the Civil Services. He has authored a number of books such as
'Corruption and Economic Growth'. He is an alumnus of the University of Manchester.
Shri B. K. Chaturvedi, being a perfectionist himself lead by example. His charismatic personality, his energy and zest have added new dimension to the pursuit of excellence at DPS Noida. His vision and confidence in our abilities inspire us to greater glory. He has played a pivotal role  in strengthening the edifice of DPS Noida.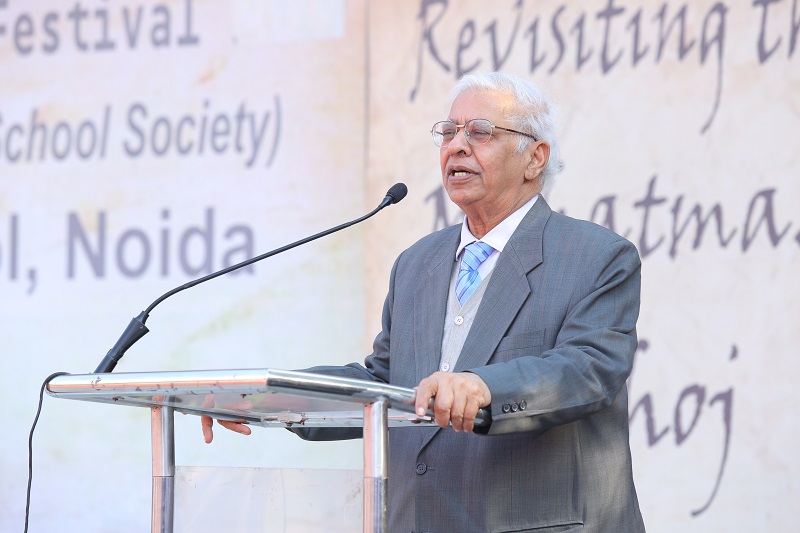 Mr. B.K Chaturvedi

Vice Chairman, The DPS Society
Chairman , DPS Noida Managing Committee